Description
Hundure HAC-100PE/PM Standalone Access Controller Specs:
● The memory capacity supports 40,000 cardholders and 40,000 events.
● Built-in flash memory, data can be saved more than 1 year after power off.
● Built-in RTC battery, Real-Time-Clock will keep operating more than one year after power off.
● Standalone operation & setting function; Supports to add unrestricted cardholders
● Supports entry modes through card swipe or card swipe with Pin code.
● Color LCD display graphic menu: Icons for user, parameter setting, system
setting, communication setting and device information
● Casing tamper switch and door ajar alarm.
● Provides function keys and color 2.8″ LCD display texts in large size
● Unique ID or Block read format supported and programmable key value. (HAC-100PM)
● Provides 256 groups of time schedules; Each group of time schedule includes a whole week (7
days) time schedules; Each day allows 8 time schedules settings
● Supports conditional unlock door schedules; Able to choose one time schedule as a conditional
unlock schedule; Programmable whether apply conditional unlock schedules on holiday and
whether apply First Card rule to conditional unlock schedules.
● Able to connect T2/W26 slave reader and supports various decode setting
● Settable slave-reader""s time schedules that needs to check password or unrestricted
● Connecting a slave reader to have the Anti-Passback function for single door
● Built-in TCP/IP communication interface for connecting to PC
● Provides function keys for access control, duty shift settings and display cardholder""s name
after card swipe
● Memory buffer full warning. When memory capacity reaches 90%, it will make a warning sound
to alert the system administrator for data collection
● Settable whether to store invalid card records
● Blacklist and Duress setting function. When door opened in an emergency situation, the
controller will send a signal to control center at the same time for tracing and rescue.
● Provides 32 working shifts and 32 siren output. LCD will display current shift and the device
sound a siren according to the settings. (Need to work with ACU-30)
● Provides two groups of holiday settings; each holiday group supports 100 holidays
● Keypad lock-down schedules; Under these time schedules, the keypad is locked but allows
temporarily press keypad under the condition that needs to enter password
● Provides card re-swipe check function and the card re-swipe check time (Sec.) setting
● Adjustable Push Button、Door Sensor mode (NO/NC) and door sensor detection time
● Supports remote door unlock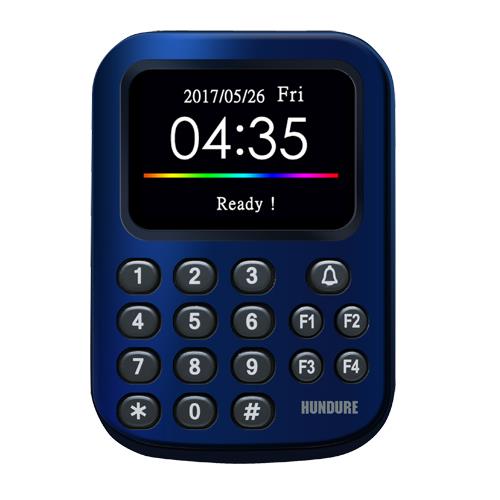 What is the latest price of Hundure HAC-100PE/PM device in Bangladesh?
The latest price of Hundure HAC-100PE/PM price in Bangladesh in 2023 is 19,500 Tk. The price is not stable, so to buy Hundure HAC-100PE/PM built-in mixer power amplifier at the best price, contact us at 01979300940, 01719300940, or visit our office.